5.3.2018
Staff Spotlight: Tara McNerney
Meet Tara!
Tara McNerney is the Program Director for Brighter Bites Washington, D.C. Tara joined Brighter Bites in November 2017, inspired by the mission of Brighter Bites, its evidence-based and proven model, and the passion of all the Brighter Bites staff members she spoke to prior to joining the team!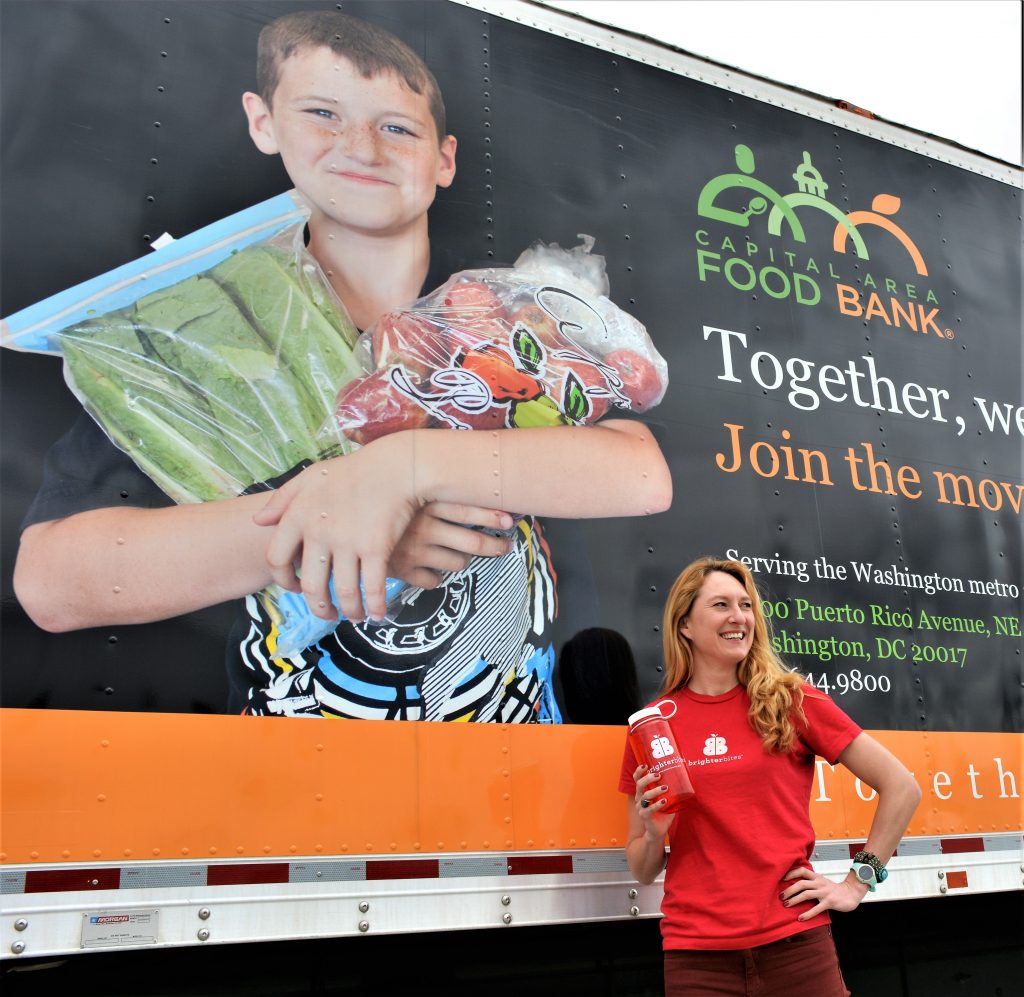 Tara's favorite part of the job is getting to work with so many different actors in the Brighter Bites system, including the Capital Area Food Bank, school administrators, families, and students. She also loves collaborating with other cities' Brighter Bites program directors to learn from their experiences in other parts of the county.
Tara grew up in Amherst, Massachusetts, where she enjoyed competing in volleyball and track and field, and reading as many books as she could. After college, Tara moved to Sweden to complete her master's degree in strategic leadership toward sustainability. She loved observing the Swedish culture and enjoying both Sweden's beautiful countryside and sustainable cities.
Having lived in DC for a few years, Tara loves being surrounded by so many passionate and mission-driven people. She notes that DC is an ideal place to work if you want to change the world!
When she's not on the job, you'll most likely find Tara going for a run, playing volleyball, or working in her garden. If you're in the area, she recommends checking out The Red Hen to try their fresh pasta or Busboys and Poets, a bookstore and cafe that supports and reflects the wonderful diversity of the DC community!
We are so excited to have Tara on our team and hope you've enjoyed getting to know her as much as we have!