8.9.2019
Lisa Helfman and Dr. Shreela Sharma Join Meghan Markle on Business Insider's Food 100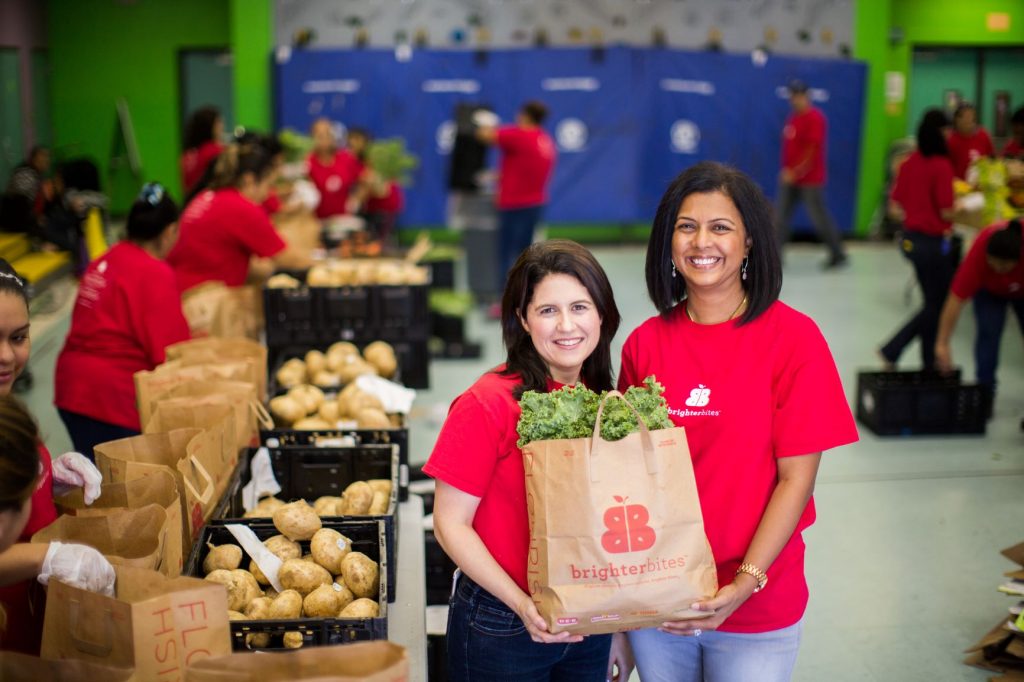 On Friday, Aug. 9, 2019, And Now U Know, the produce industry trade publication, published this story about Brighter Bites Founders Lisa Helfman and Dr. Shreela Sharma making the Business Insider Fo0d 100 list.
Lisa Helfman and Dr. Shreela Sharma Join Meghan Markle on Business Insider's Food 100
By Kayla Webb
HOUSTON, TX – A few of our industry's charity queens, Lisa Helfman and Dr. Shreela Sharma, are joining the likes of real-life royalty! Recently, Business Insider published its Food 100, a ranking of the 100 coolest people in food and drink, and included Helfman, Sharma, and the Duchess of Sussex herself: Meghan Markle—all on the same leadership list!
"We are humbled to be joining this impressive group of innovators in the food industry," said Helfman, Brighter Bites' Co-Founder. "For Business Insider to include us among these leaders demonstrates that our evidence-based nutrition education and health promotion program is gaining traction…and living a healthier life through fresh food is really the coolest way to live."
Helfman and Sharma, the co-founders of Brighter Bites, ranked #60 and #61 on the list, a great accomplishment for their produce careers and the nonprofit organization that is making waves beyond just the produce industry.
Other notable figures who ranked on Business Insider's inaugural Food 100 list were Markle (#32), Charles, Prince of Wales (#63), George Clooney (#9), and award-winning restauranteurs Clare Smyth (#3) and Asma Khan (#1).
If you haven't yet familiarized yourself with all that Brighter Bites is doing for the next generation of produce consumers, I highly recommend doing so and fast—there's no stopping this growing organization from completely evolving health, eating, and shopping behaviors and you (yeah, YOU growers, packers, shippers, and suppliers!) won't want to miss out on this next wave!
Congratulations to Lisa Helfman and Dr. Shreela Sharma for this fantastic accomplishment! For more produce industry wins, stick right here with AndNowUKnow.
---
This story was also reported by The Packer. Read their take on this news here.