7.26.2019
The Packer: Brighter Bites Founders Chosen as 'Cool' Food Industry Members
Amy Sowder
July 26, 2019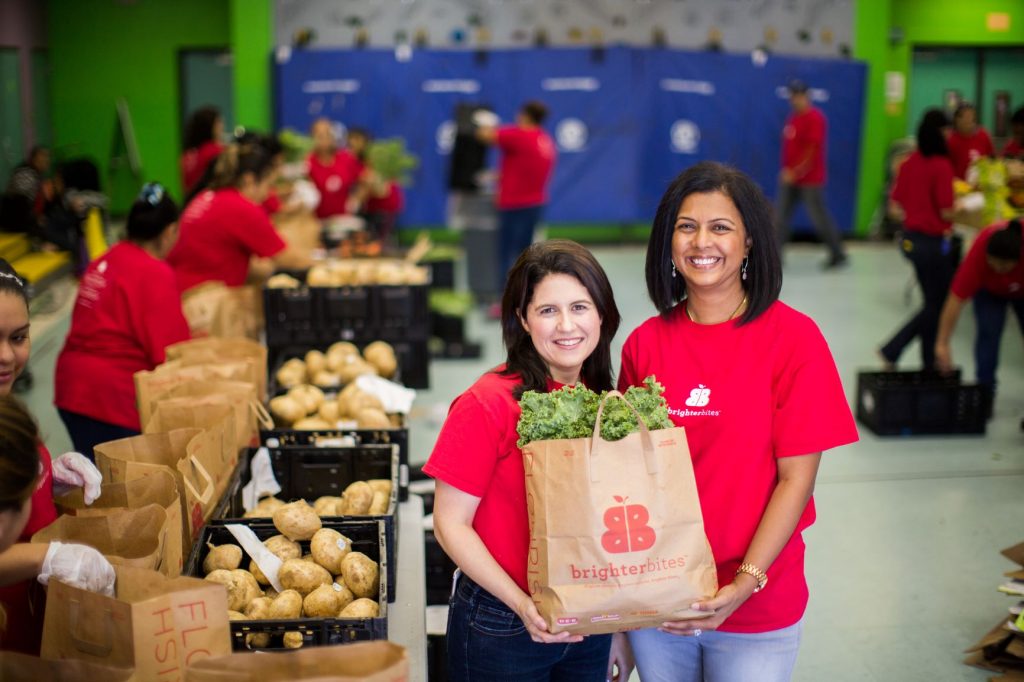 Brighter Bites co-founders Lisa Helfman and Shreela Sharma made a Business Insider list. ( Courtesy of brighterbites.org )
Six founders of companies largely devoted to fresh produce made the cut in Business Insider's Food 100 — placing them alongside world-renowned celebrities.
Brighter Bites co-founders Lisa Helfman and Shreela Sharma are ranked Nos. 60 and 61 on the financial publication's annual listing of the 100 "coolest people in food and drink."
The Houston-based nonprofit organization's mission is to improve long-term health outcomes by providing free fresh produce and nutrition education, according to a news release.
Three leaders of two New York-based companies handling fresh produce also made the list: Irving Fain, Bowery Farming CEO and founder, ranked No. 75, and Dominik Richter and Thomas Griesel, meal kit delivery service HelloFresh cofounders, ranked Nos. 25 and 26. Andy Levitt, CEO and founder of Needham, Mass.-based Purple Carrot, ranked No. 79.
They join Prince Charles, Meghan Markle (Duchess of Sussex) and George Clooney.
"We are humbled to be joining this impressive group of innovators in the food industry," Helfman said in the release. "For Business Insider to include us among these leaders demonstrates that our evidence-based nutrition education and health promotion program is gaining traction … and living a healthier life through fresh food is really the coolest way to live."
Each week, families and teachers participating in Brighter Bites receive two bags containing about 50 servings of 8-12 different fresh produce items along with nutrition-education materials.
Researchers at UTHealth School of Public Health track the behavior of Brighter Bites families, and its studies show that the Brighter Bites model provides consistent opportunities for children and their families to practice healthier behaviors in school and at home, according to the release.
https://www.thepacker.com/article/brighter-bites-founders-chosen-cool-food-industry-members